Sports
ICC World Cup 2019: 2 in 2 for #TeamIndia, wins against Aus by 36 runs
India defeated Australia by 36 runs in the second match in the ongoing World Cup 2019. In this match at the Oval ground, India won the toss and chose to bat and scored 352 runs in 50 overs. The Australians, who were chasing the target, were all out for 316 runs in 50 overs. This is the second consecutive win for India in tournament. Before this Indian players defeated South Africa in the first match. This is India's fourth win against Australia in the World Cup. This is the first defeat in Australia's last 11 ODIs. His last 7 wickets fell to 78 runs.
In this recently concluded match, Shikhar Dhawan has scored 117 runs for India. Jaspreet Bumrah and Bhuvaneshwar Kumar took 3-3 wickets in the bowling. Apart from them, Yugavendra Chahal also managed to take 2 wickets. Steve Smith was the highest scorer from Australia. He scored 69 runs. Marks Stoney's of Australia is his team's highest wicket-taker. He got Virat Kohli and Mahendra Singh Dhoni's wicket.
The outstanding performers of the mach –
From India side Dhawan scored the third century of the 17th ODI and the World Cup and he was selected as the man of the match.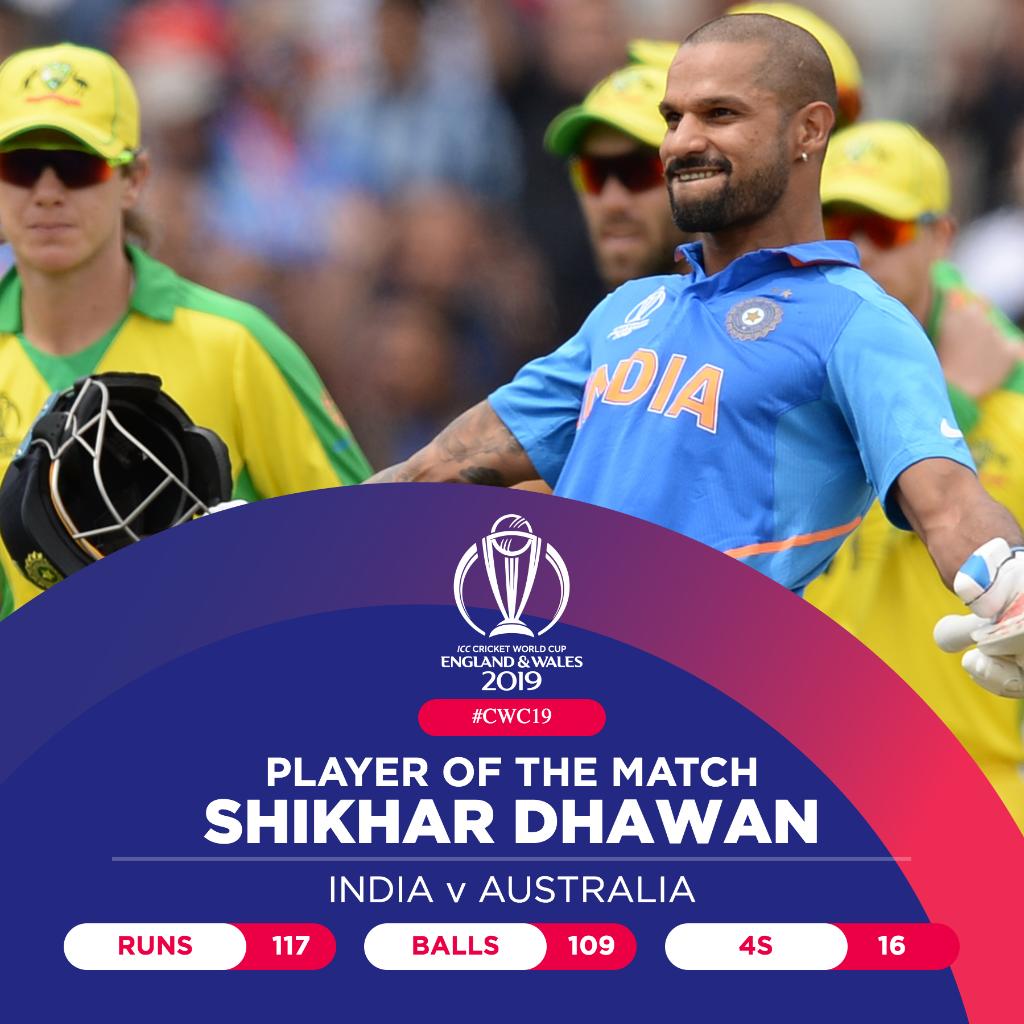 Most interesting Fact -
India has become highest scorer of tons in the tournament as with this win India hit 27th century.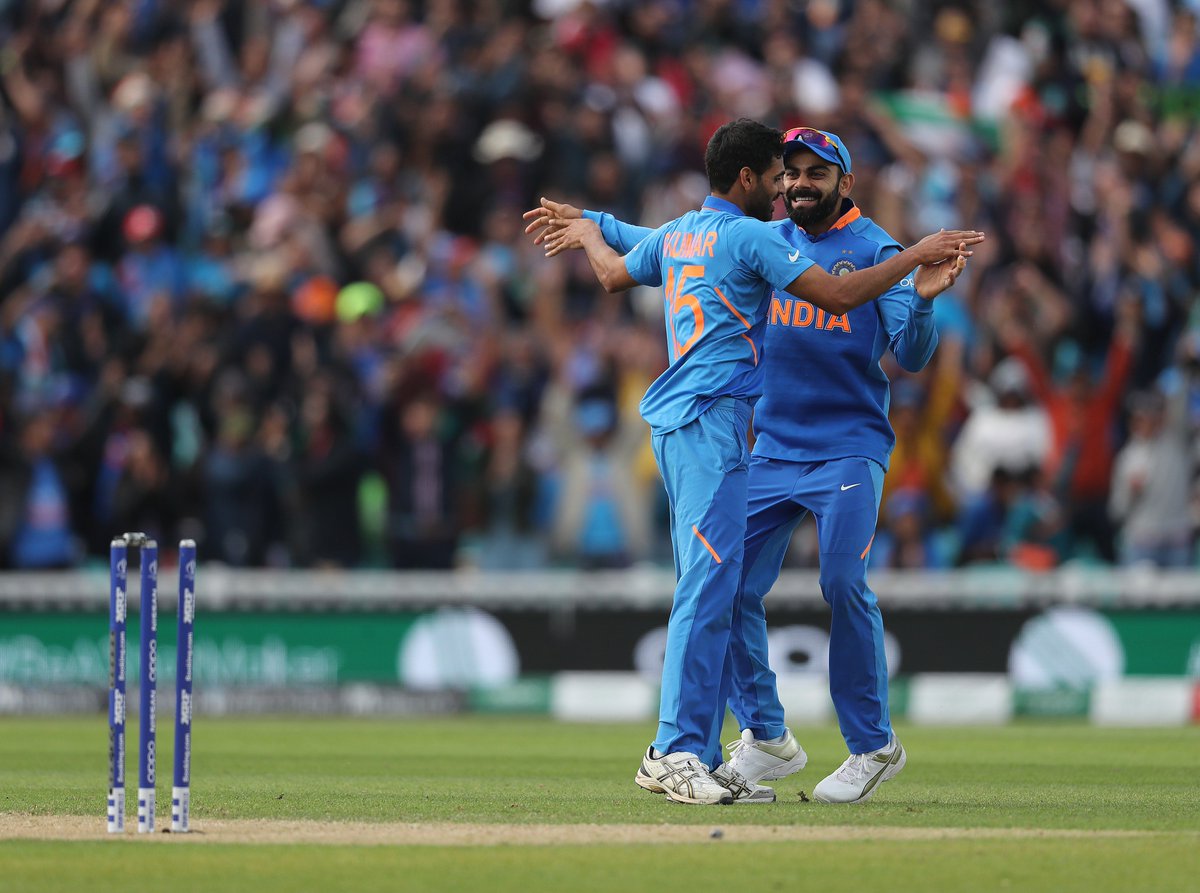 India's 50th win against Australia in ODIs
This was the 137th match between India and Australia in ODIs. With this winTeam India has managed to win 50 matches against Kangaroos. In 77 matches India faced defeat while 10 matches remained on tie. In this match both teams scored a total of 668 runs. This is the fifth highest score for a World Cup match. The first number in this list is a match between Australia and Sri Lanka in Sydney in 2015. There were 688 runs scored in that match. Australia scored 376 and Sri Lanka made 312 runs.