Sports
ICC World Cup 2019: Eng Vs Afg, Eoin Morgan becomes first batsman to hit 17 sixes in ODIs
Manchester England's captain Eoin Morgan made the fastest century of this Cicket World Cup on Tuesday against Afghanistan. He completed the Century on 57 balls. Morgan scored 148 runs at 71 balls. From this milestone Morgan also became the first batsman in the history of ODIs to hit 17 sixes in a match. He broke the record of Rohit Sharma, AB de Villiers and Chris Gayle who hit 16 sixes. Amazingly In this innings he scored 102 runs only with sixes.The most interesting things is that 80% runs of his innings made with the help of fours and sixes. He hit 4 fours also.
Interesting facts of Morgan's record Innings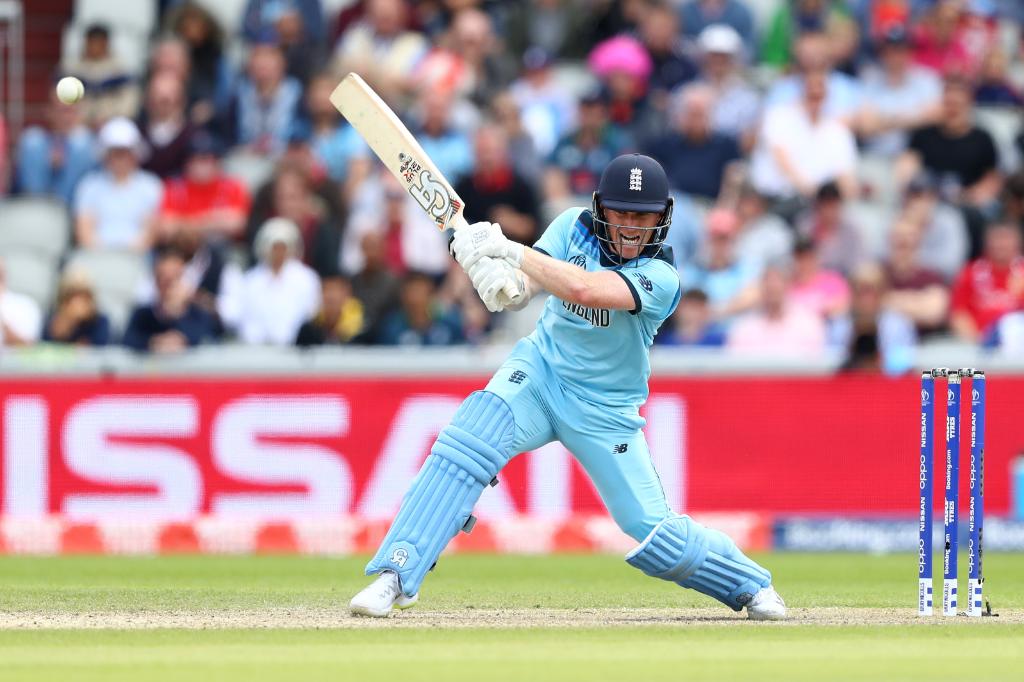 -Morgan scored the fastest century in 57 balls, scoring 17 sixes and four fours in an innings of 148 runs
-Earlier, Rohit, De Villiers and Gayle have scored 16 sixes in one innings
-De Villiers scored 88% with the help of four fours
England scored 25 sixes in this match. Now British team has became the most successful team in a World Cup match, leaving behind the West Indies which against Zimbabwe in 2015 hit 19 sixes.
Batting first against Afghanistan, England gave a gigantic target of 397 runs .Jonny Bairstow (90 off 99) and Joe Root (88 off 82) became milestone of this match.
Afghanistan bowlers were thrashed all over the park as premier spinner Rashid Khan got an unwanted record to his name by giving way 110 runs in 9 overs to record the worst figures by a bowler in World Cup account.
It was also England's highest total in World Cup record